It's Christmas time: Have you been good?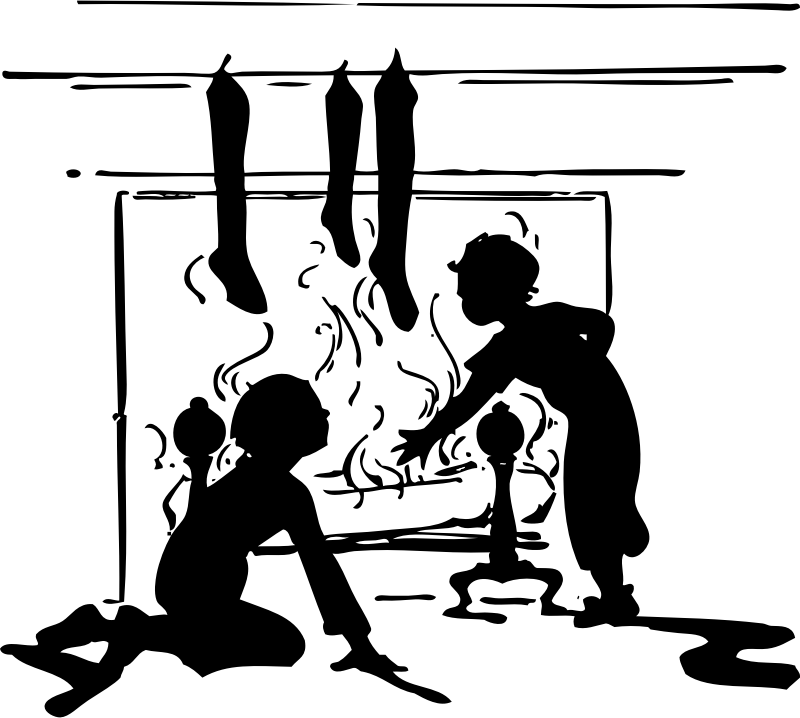 It's surprising how many countries have characters who keep an eye on children's behavior.
Somehow, they seem to know who has been good and who has been naughty. In the run up to Christmas, parents everywhere start to warn their children that they must behave themselves if they want any presents.
Germany
December 6th is St Nicholas Day in Germany. Children leave their shoes outside their front door the night before, hoping that Nikolaus will fill them with chocolates, oranges and nuts. But watch out!
Do you see Knecht Ruprecht in the picture?
Nikolaus' servant, Knecht Ruprecht, will leave twigs in the children's shoes if they are naughty, and write their names in his black book. Knecht Ruprecht dresses in rugs, and carries a stick to scare little children.
German children have to watch out for another scary figure, too.
The Krampus is a monster who punishes naughty children whilst Nikolaus delivers presents to the good children.
He has an extra long tongue and is seven feet tall, and carries naughty children back to his den in a wicker basket.
Spain
Spanish children know that if they haven't been good, they will find a piece of coal left with their presents. If they've been really naughty, the coal will be their present!
Because he was naughty, he got coal for his Christmas present! :(
If they're lucky, the "coal" will be a special Christmas version, made out of sugar.
By the way, the Spanish have their own version of April Fools day at Christmas time. On December 28th, they celebrate El dia de los Santos Inocentes, or Holy Innocents' Day.
Young men light bonfires, and one of them acts as the mayor. He gives people jobs to do, like cleaning the streets.
If they refuse, they have to pay a fine, with the money going towards the town's celebrations. People play tricks on each other, and newspapers and television programmes have silly stories.
If you play a trick on someone, you can call them "Inocente, inocente".
In France and Finland...
In France, Le Pere Noel has a partner called Le Pere Fouettard, whose job it is to decide whether children have been good or bad. Good children get presents… but naughty children get spanked!
Tomtar is a gnome who helps Santa Claus by telling him whether Finnish children have been good or bad.
How about you? Will you be expecting any Christmas presents this year?
    Christmas fireplace featured image: johnny_automatic; La Pere Fouettard: Flickr user Robby van Moor; Knecht Ruprecht: Flickr user Allie_Caulfield; Krampus picture: Flickr user pixel0908; Krampus illustration: dullhunk; Coal present: Flickr user TimothyJ; Flickr user Fire At Will